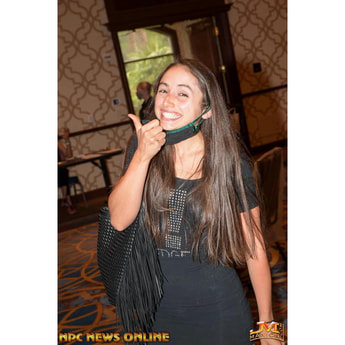 This is my mood every day knowing I will be back in Vegas in less than 3 weeks for my FIRST national show!

I love that no matter the result achieved or not achieved at a show, the next step is ALWAYS the same:

Get feedback, improve, enjoy the process, & show up better

Whether you get first place or last, the next step is the same which for me removes a lot of unnecessary pressure around a tangible result like a trophy or placing

Being ready to compete and win is one thing but being ready to respect the game and keep going is a whole other level of commitment

There are many NPC competitors who inspire me because they're not only tenacious but they take responsibility

I love to see athletes who release the pressure, respect the process, and relish instead of rush

When you really love what you do and truly believe the outcome is inevitable then you can throw away the timeline and just find the best path for you that not only creates opportunities for improvements but also for sustainability

There's no doubt that the people who take the most consistent, efficient, and calculated actions are the ones who eventually get where they're going

What's necessary for you to personally have longevity in this sport? To persist regardless of results? And to honor the journey you've chosen?