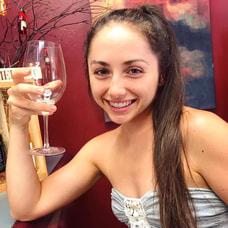 🔥BURN THE FOOD RULES🔥

Want a healthier relationship with food?

Tend to struggle with the whole "good" vs "bad" mentality?

Left feeling guilty when you eat "off" your "only eat good healthy food" plan?

Usually binge on foods after not having them for awhile or cutting them out?

Want to overcome that?

READ AND IMPLEMENT THIS SIMPLE YET EFFECTIVE ACTIVITY:

This is actually Something I teach in my online 4 week Food Freedom Academy & my 8 week Post-Show Personal Development Program!

If you want more details on those programs you can click here🙂

OKAY, LET'S DO THIS:

Write down all the rules and regulations you have now or have ever followed in the past revolving around food

(even the ones that could've been subconsciously wired into you like the ones your parents believe or taught).

Examples:

➡️no meals after 6pm
➡️only eat carbs before and after a workout
➡️earn any extra food or treats
➡️cannot eat unless you have worked out
➡️must exercise after eating
➡️always choose zero to low calorie foods and sauces

And so on! Create YOUR list!

Then take note of all the thoughts that come up when you see the food or want to eat the foods that normally would NOT comply with these rules / regulations.

Ask yourself if you can enjoy it without binging

If the answer is no or you feel like you would end up binging then ask yourself where else in your life you feel you don't have control or what voids you have that you are trying to fill with food—instead of going within and actually addressing that emotion.

When you identify the voids, it is important to go into them and fill them with actual love and healing than just acknowledging them!

(These are things I teach &/or can add support with in my programs)

Lastly, BURN THE RULES...

LITERALLY LIGHT THE RULES THAT DON'T ALIGN WITH YOU, YOUR GOALS, OR YOUR TRUE BELIEFS & NEEDS ON FIRE!!!!!!!!

Watch them burn and Affirm to yourself that you are CAPABLE of knowing what is best for YOU / YOUR BODY; from the type of food to the amount & reasons!